Beaches close to Can elisa
Popular to remote deserted beaches
Tàrbena is close to the sea and various (sandy) beaches. From small and quiet to large with a boulevard. Within half an hour you stand on the beach of Altea, which overflows into the beach of Albir. Tip! Combine a day to the beach in Albir with a walk to the lighthouse in the Serra Gelada Natural Park. With a bit of luck you can spot dolphins there.
Are you willing to continue driving? Then visit the beaches between Alicante and Valencia, in pictures like Benissa, Moraira, Denia, Villajoyosa and Calpe.
We regularly visit Playa del Mascarat (3 photos below), a beach 40 minutes from Can Elisa. The beach consists of two parts, on the right the slightly busier part (with a bar) and on the left the quiet (here you can also find an eatery). Playa del Mascarat is located in a bay and it is wonderful to stay here.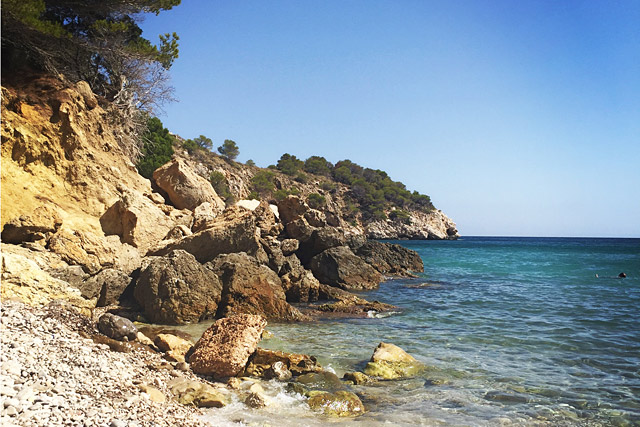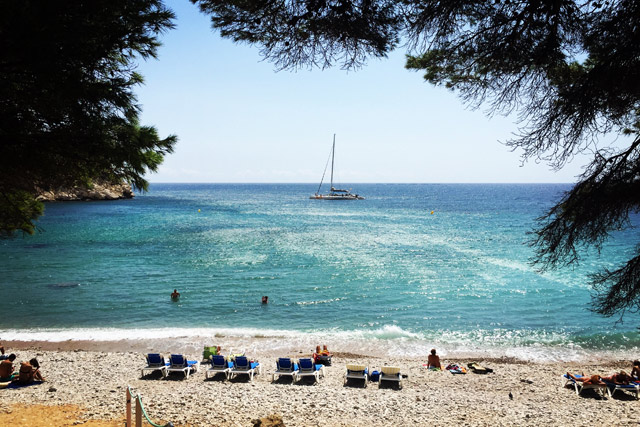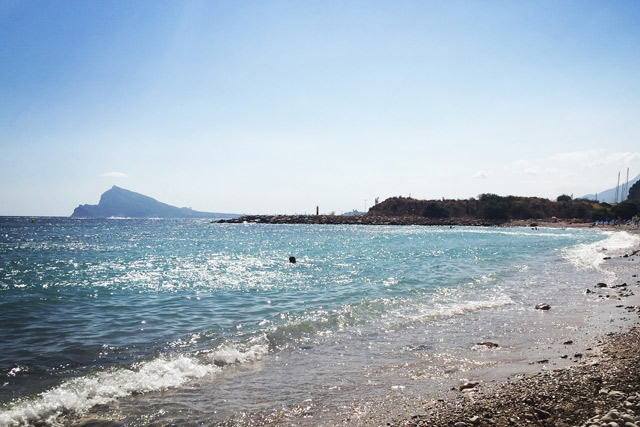 Cala Baladrar is located in a bay and is protected from the easterly wind. Because of the limited depth and wind, the bay is clear and contains an abundance of water life, ideal for snorkeling. The beach is largely a pebble beach. In summer the beach has a small but lively beach bar.
Google Maps: Playa Cala Baladrar

The town of Calpe has two popular beaches and is located about 15 kilometers from Tàrbena. Playa Arenal-Bol is the largest beach in Calpe, has a length of 1328 meters and connects to the city. Because of the enormous sand surface there is always a place to relax and you look out on the rock formation Peñon de Ifach. Playa de la Fossa borders the center of the city and is a well-groomed beach. You can enjoy it on the beach and take a nice walk on the boulevard. There are also nice shops and restaurants.